Who is S.O.S
S.O.S. has heard your calls; sartorial salvation has arrived.
We are an independent fashion boutique that was est. in 2006 by Shelby Leonard-Watt and her husband Mike. The concept of S.O.S was to be more than a shoe & apparel shop for women: it's a space where women can be at ease with their bodies; dress their confidence; and a positive [body] experience...yes that can happen while trying on clothes. 
It's about finding salvation in the perfect shoe, a head-to-toe outfit, or the coveted item of the season. It's a space where we get excited about all things girly. Where we support and uplift other women with our shared love for fashion. While not taking ourselves too seriously, we love to have a laugh and be silly, because at the end of the day retail therapy is meant to be good for the sole.
Come hang with us. Bx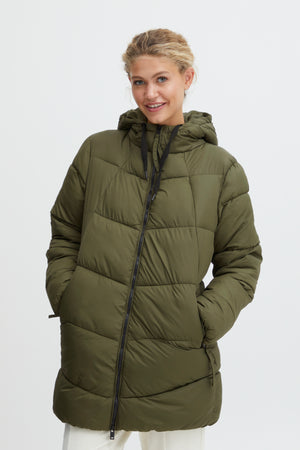 ★★★★★

SOS has been my "go to" shopping destination for nearly 4 years now.  We live about an hour away from the shop but the drive is absolutely worth it.  The staff are so helpful and have an incredible talent for finding the right pieces - even when I'm not sure exactly what it is I'm looking for!  Whether I'm there for a browse, in search of a last minute outfit, or a total wardrobe refresh, I always leave feeling happy I'd made the trip.  My 3 daughters and I love our shopping outings and SOS is always a stop we can all agree on - a rare gem! If you haven't discovered SOS yet, you're missing out!

- Ashley M
★★★★★

I love this place and the personal touch! Today I walked in not really knowing what I wanted or needed, other than SHOES. (postpartum + COVID = I have no idea about outfits anymore). I knew I wanted something durable and that could multitask for a bunch of different outfits. The owner did her magic and found me two perfect pairs of shoes, despite me having no idea what I was looking for. Well done SOS!

- Steph R
★★★★★

I usually shop in Toronto because that's where I'm from and I never took the chance to browse around local stores. I am somewhat a regular customer at Providence and came to learn about SOS from there. I decided to browse for some gifts and found the collection - unique. Communicating with the store was effortless given I did have some changes to my order. Shelby was incredible with her recommendations and finding solutions. I would highly recommend shopping with them online or in-store!

- V.B